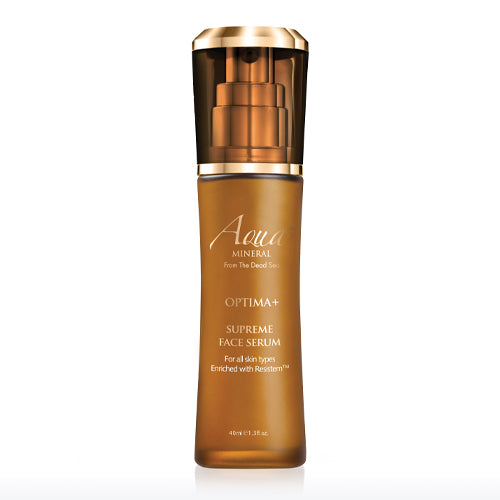 OPTIMA+ SUPREME FACE SERUM
Created to enrich the skin and illuminate the complexion, the energizing nutrients in this highly concentrated serum will produce unbelievable results.
It is based on innovated, lab-tested Resistem™, and extended use of this revolutionary product has shown to improve skin's appearance. The serum is formulated with Pro Vitamin B5 that helps intensify the skin's moisture and elasticity and contributes to maintaining a more youthful appearance. Also present is coenzyme Q-10, a vitamin-like natural antioxidant that protects against the sun's harmful UVA. Other energizing nutrients are superbly nurturing shea butter, chamomile extract and green tea extract.
Apply a small amount to cleansed, dry facial skin, morning and night, and gently massage in until fully absorbed.