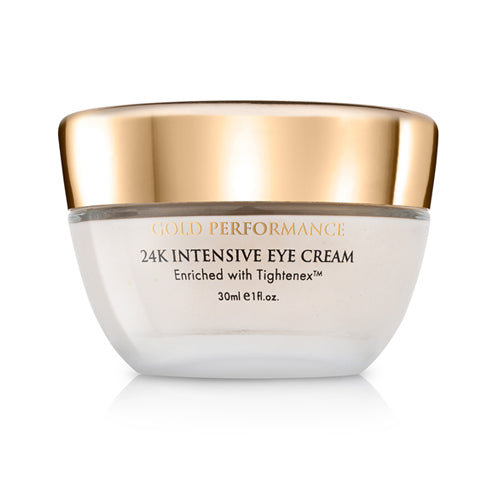 GOLD PERFORMANCE 24K INTENSIVE EYE CREAM
Luxuriously textured and deeply hydrating, this lightweight eye cream nourishes with smoothing Tightenex™, conditioning shea butter and cooling aloe vera to intensely moisturize and blur the appearance of fine lines and soothe the delicate eye area. Reviving Dead Sea minerals combined with 24 karat gold and vitamins E and B deliver a potent boost of restorative antioxidants to the delicate skin surrounding the eyes, leaving your complexion looking firm, refreshed and radiant.
Apply a small amount onto dry, cleansed skin around the eyes. Massage in with gentle tapping motions until fully absorbed and enjoy the supple skin sensation of golden nourishment.