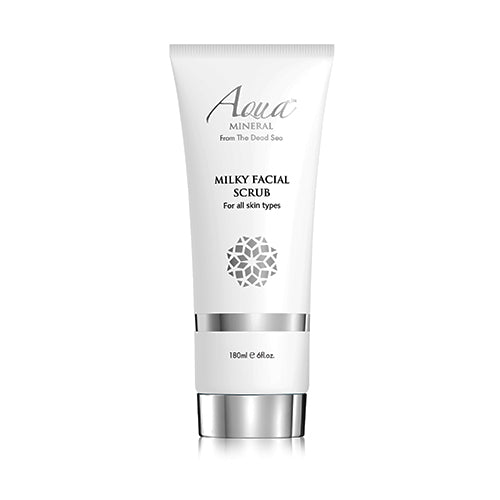 MILKY FACIAL SCRUB
This gently cleansing, moisture-rich scrub is designed to cleanse pores by lifting off grime, makeup residue and toxins. It works to give tired-looking skin a velvety texture and impart a radiant look.
Based on fine grains and mineral-rich Dead Sea water, it contains moisturizing aloe vera extracts and gentle chamomile. Also included are pomegranate extract and vitamin A that act as natural antioxidants, as well as sweet almond oil and avocado oil to keep skin naturally hydrated.
Gently scrub a small amount onto damp facial and neck skin. Rinse thoroughly with warm water.