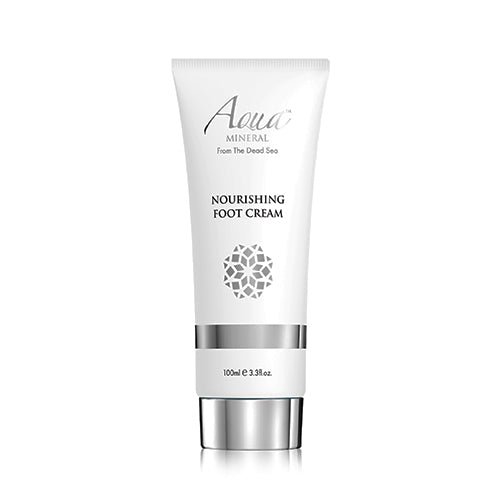 NOURISHING FOOT CREAM
A wonderfully soothing, deodorizing cream developed specifically to pamper and beautify feet by refining and softening rough patches.
Enriched with vitamin E and Dead Sea minerals that hydrate and promote a supple, silky-smooth feeling, it also contains a softening blend of shea butter, jojoba oil, calendula oil, as well as aloe vera and green tea known for their beneficial qualities. Also present are enriching cocoa butter, coenzyme Q-10 – a natural antioxidant – and peppermint oil that helps neutralize unpleasant odors and give feet a fresh fragrance.
Massage a generous amount into the foot skin every night after washing and cover with a pair of cotton socks for maximum absorption while you sleep.