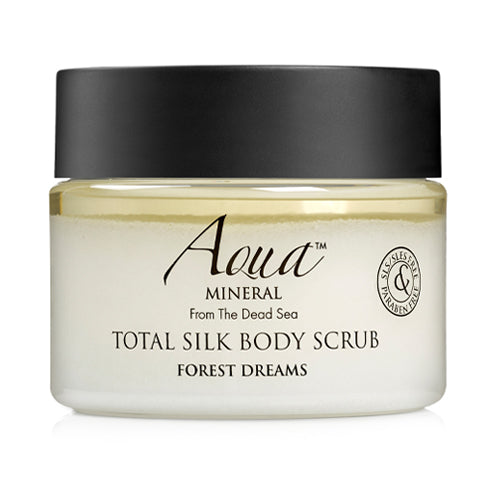 TOTAL SILK BODY SCRUB FOREST DREAMS
Created to remove dead cells and other impurities that dull the natural glow of your skin, it effectively helps to seal in moisture, leaving your skin silky smooth.
The perfectly balanced formula includes exfoliating Dead Sea minerals, skin softening sunflower seed oil and jojoba oil and nourishing argan oil.
Rub a small amount onto the skin using firm, circular motions and focusing on dry areas. Rinse off well with water. For best results, follow with Aqua Mineral Blissful Body Butter to give yourself a complete beauty treatment.