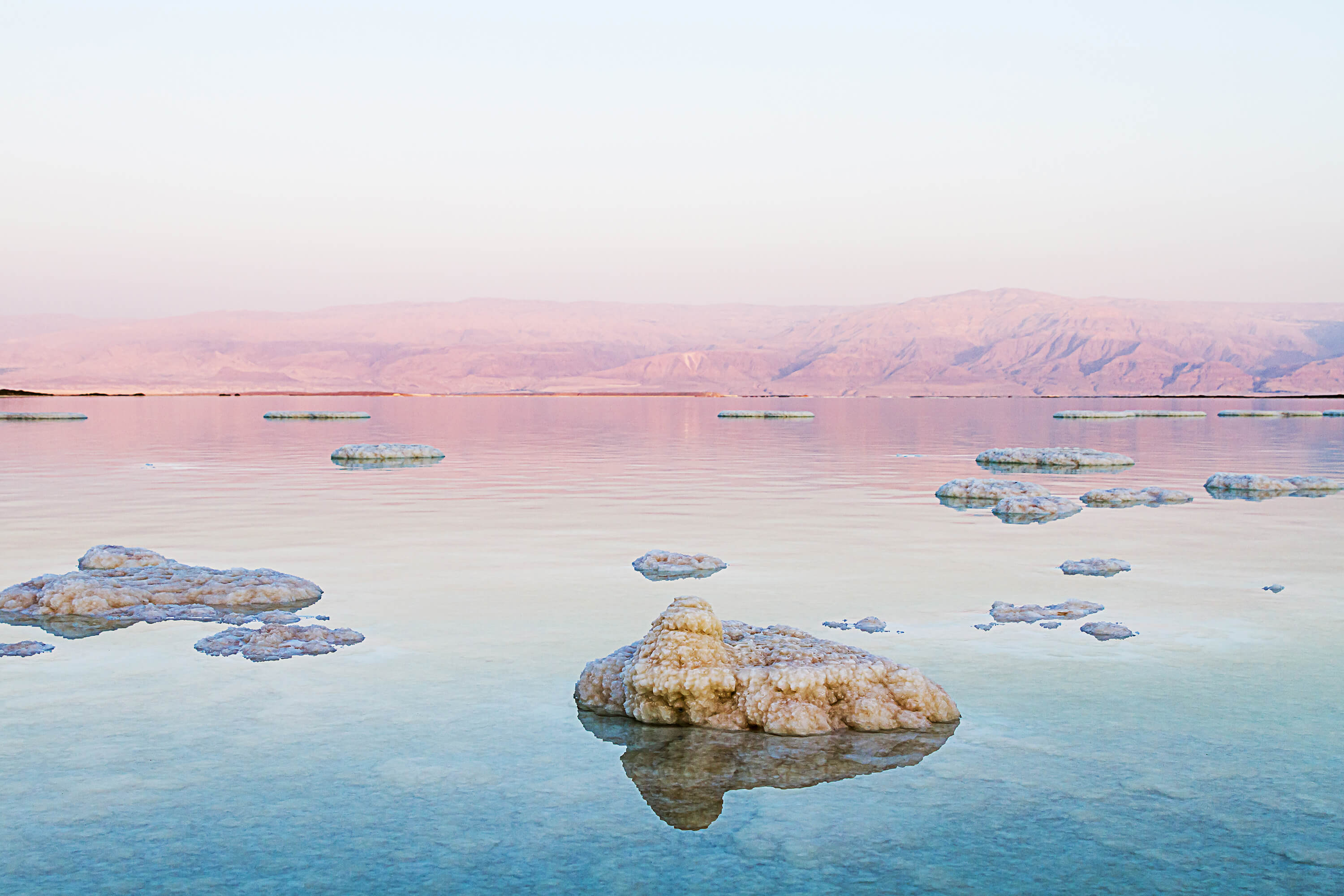 Oct 29 , 2020
Dead Sea minerals and their potent healing powers have been famous for centuries. The saltwater lake has often been equaled to the spring of youth, and has fascinated even Cleopatra herself, who believed she owed her beauty to its water and mud. But these mesmerizing turquoise waters do more than smoothen and enrich the skin - they can in fact alleviate skin diseases and promote a healthier and more youthful complexion. 
But what is it that makes these waters so magical? Why do people swear by them? And more importantly, why is there a wide selection of Dead Sea cosmetics, all extremely beneficial? Let us dive in! 
The Life of the Dead Sea!
Despite its name (which derives from its high salt consternation, preventing anything from living or growing in it), the Dead Sea is actually beaming with life and health. The waters contain 21 different minerals, all of which are simply vital to your wellbeing. Some of these nutrients include magnesium, calcium, sodium, potassium and so much more. Each are in charge of a different bodily function - all of which eventually tie to the health and appearance of your skin. 
Magnesium, for instance, is one of the big ones, in charge of cell metabolism, nerve function, muscle regulation and rejuvenation. In other words, it's crucial so that your body can naturally renew and revitalize itself, fighting against the signs of aging. Furthermore, topical application of magnesium, which can be found in different skin solutions, can relieve a number of skin conditions. 
Calcium, on the other hand, is a nutrient that the body stores in its epidermis. Though it can be found naturally in dairy products, the body needs an external boost from time to time. The reason for this is that calcium regulates the skin's sebum production and balances its hydration levels. In short, it makes sure that your skin is moisturized, glowing and nourished from the inside out. 
Miraculous Dead Sea Cosmetics 
Now that you know almost all the secrets the Dead Sea minerals have to offer, it's time to let you in on another one. Aqua Mineral's products rely on the natural and therapeutic powers of the Dead Sea. Making them the absolute most nourishing and enriching solutions in the market. Even more so, when they're purely brought from the Dead Sea itself. 
Our Dead Sea mud is how you can exfoliate and enjoy the majestic powers of this miracle of nature, from the very comfort of your home. The mud extracts all bacteria and dirt that may be clogging your pores, thus, resolving skin irritation, acne and possible inflammation. Furthermore, it can give you that extra boost that your skin has been looking for. 
Another great example is Aqua Mineral's revitalizing Mineral Bath Salts. With just a handful of these salts that pack centuries of mysterious therapeutic benefits, your very bathtub can transform into a home spa. The salts hydrate the skin, stimulate the blood circulation and essentially work it's beautifying powers. Eventually, with these, you'll be able to have more than Dead Sea cosmetics - you'll be holding the secret of youth in your very hands.