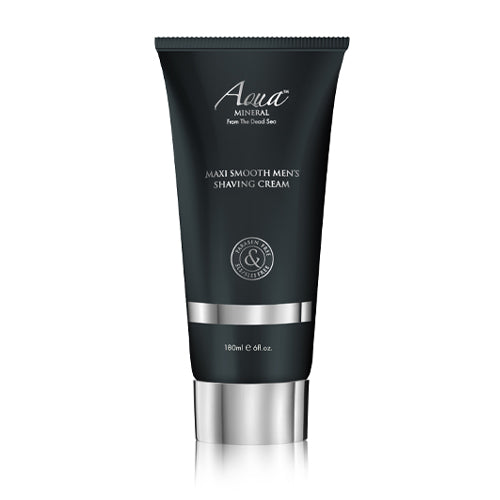 MAXI SMOOTH MEN'S SHAVING CREAM
Richly textured and velvety smooth, this cream is based on a mixture of natural oils and is formulated to ensure a nourishing and relaxing shaving experience. Aloe vera and chamomile extract relax and soothe the skin, restoring a sense of pleasant freshness, as stimulating ginseng and Dead Sea minerals leave the skin fresh, lively and smooth.The combination of sweet almond oil, jojoba seed, grape seed and rich argan oil provides hydration to the skin surface, as shea butter and coconut ensure a completely effortless shave.
Directions for Use:
Before shaving, thoroughly wet the face and apply a layer of cream to the area to-be shaved. Reapply during the shave as needed. After shaving, rinse thoroughly in running water
After thoroughly wetting the facial skin, generously apply Maxi Smooth Men's Shaving Cream to the desired area until fully covered and shave. Add more cream during the shave if needed. Rinse off residue with warm water.