Copy of BLISSFUL BODY BUTTER SPRINGTIME
A treat for the senses, this creamy emulsion works overtime to soothe your skin and deliver intense, long-lasting hydration.
Enriched with nourishing Shea Butter and natural Olive Oil, Avocado Oil and Grape Seed Oil along with soothing Aloe Vera and Chamomile extracts. Also formulated with wonder-working Dead Sea Minerals and Dunaliella Algae plus restorative vitamins E & C and pampering Green Tea, Rose Hip Oil, it works to promote healthy, hydrated skin.
24K INTENSIVE MASK
A cleanser, a lifting mask, a serum and an anti-aging treatment all in one.
24K INTENSIVE MASK
A cleanser, a lifting mask, a serum and an anti-aging treatment all in one.

24K GOLD
24K GOLD
Gold increases luminosity, producing radiant, smooth skin and the reduced appearance of fine lines and wrinkles.
SAFE NATURAL INGREDIENTS

JOJOBA OIL
JOJOBA OIL
Jojoba oil has anti-inflammatory properties which help to tame chaffing and chapping, reduce redness caused by drying, ease the effects of eczema and rosacea, and keep skin calm and comfortable.

DEAD SEA MUD
DEAD SEA MUD
Hyaluronic acid is a natural substance in skin that has the amazing capacity to attack and hold vast amounts of moisture.

TIGHTENEX™
TIGHTENEX™
Tightenex™ is an active blend of wheat proteins and sea algae, helps ensure an immediate tightening effect

CHAMOMILE OIL
CHAMOMILE OIL
Chamomile oil contains a high percentage of good oleic acid and a low ratio of linoleic acid. This makes it a light oil which allows the skin to breathe if applied topically. It also helps unclog pores, prevents breakouts, and premature signs of ageing.

HYDROLYZED ELASTIN
HYDROLYZED ELASTIN
Additional layer of moisturizing defense to rejuvenate
HOW TO USE:
01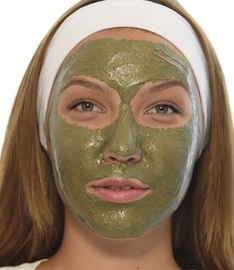 Apply the gold mask to dry facial skin, using the spatula. Spread the mask in a uniform layer over the entire face, taking care to avoid the eye area. Wait for 5-10 minutes.
02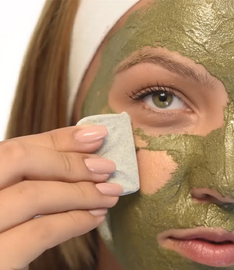 Cover the magnet with a tissue, glide it lightly over the facial skin to completely remove the mask, leaving behind a thin film of golden serum.
03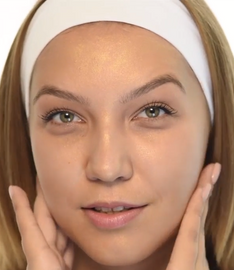 Wait for 2 minutes, then thoroughly cleanse the skin with any of our cleansers or soaps. Rinse well with plenty of water.
HOW TO GET THE UNDER EYES OF YOUR DREAM: