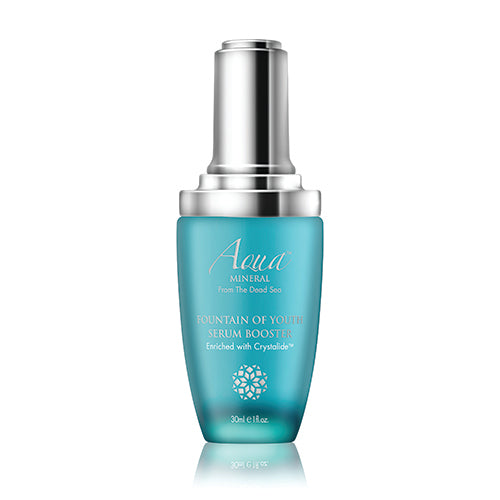 FOUNTAIN OF YOUTH SERUM BOOSTER
This serum booster, enriched with lab-tested Crystalide™, was created to make your skin look clear, smooth and give it a dewy, uniform glow. Crystalide™ helps balance the epigenetic and inflammatory phenomena, and harmonizes the skin's maturation process. This product includes wonder-working and nourishing Dead Sea water, which is rich in minerals to help reduce fine lines and redness. Boosted with calendula oil, this serum soothes skin inflammations, increases collagen production and moisturizes the skin. This formula also includes argan oil, an effective antioxidant that helps protect the skin against free radicals and is packed with omega fatty acids, vitamin E and linoleic acids to help moisturize the skin and soften dry areas.
A tiny drop of the highly concentrated serum is enough for your entire face. Smooth on lightly onto clean, dry facial and neck skin, allowing it to be instantly absorbed. Apply daily avoiding the eye area. For best results, follow with Aqua Mineral Replenishing Night Cream.
Aqua Mineral nurtures your body, enabling it to defy the effects of time.

RENOVAGE™
RENOVAGE™
A breakthrough in cosmetic science, this uniquely formulated ingredient combats signs of aging by balancing and improving cell quality and skin's functionality.
SAFE NATURAL INGREDIENTS

ALOE VERA EXTRACT
ALOE VERA EXTRACT
Soothing and refreshing properties, helps renew skin tissues.

POMEGRANATE EXTRACT
POMEGRANATE EXTRACT
The antioxidants found in pomegranate extract combined with phytonutrients, minerals, fatty acids and vitamins work in synergy to plump the skin and promote collagen production.

JOJOBA OIL
JOJOBA OIL
Jojoba oil has anti-inflammatory properties which help to tame chaffing and chapping, reduce redness caused by drying, ease the effects of eczema and rosacea, and keep skin calm and comfortable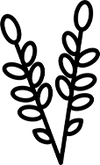 LAVENDER EXTRACT
LAVENDER EXTRACT
The natural antimicrobial and antioxidant properties in lavender refresh and neutralize the skin, helping to clear bacteria and excess oil.

CHAMOMILE OIL
CHAMOMILE OIL
Chamomile oil contains a high percentage of good oleic acid and a low ratio of linoleic acid. This makes it a light oil which allows the skin to breathe if applied topically. It also helps unclog pores, prevents breakouts, and premature signs of ageing.